When I began researching #The Springbank Voyage, I knew it as a local tale, as the crew included four sailors from Yell – Nicky Tulloch, Tammie Irvine, James Hardy and Lawrence Tait. (There turned out to be an Arthur Harrison from Aithsting aboard as well, plus some Orcadians).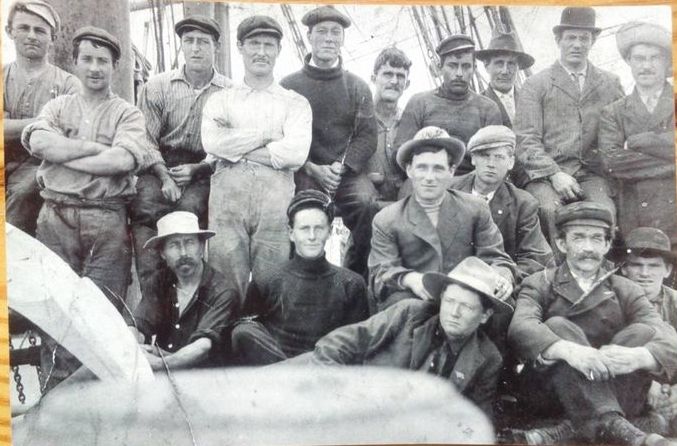 The crew of the Springbank; photo courtesy of Leslie Tulloch
I was intrigued by the elusive Hannah Royal, wife of the Captain and stewardess on the voyage; I wanted to find out as much about her and her husband, Dennis Royal, as I could.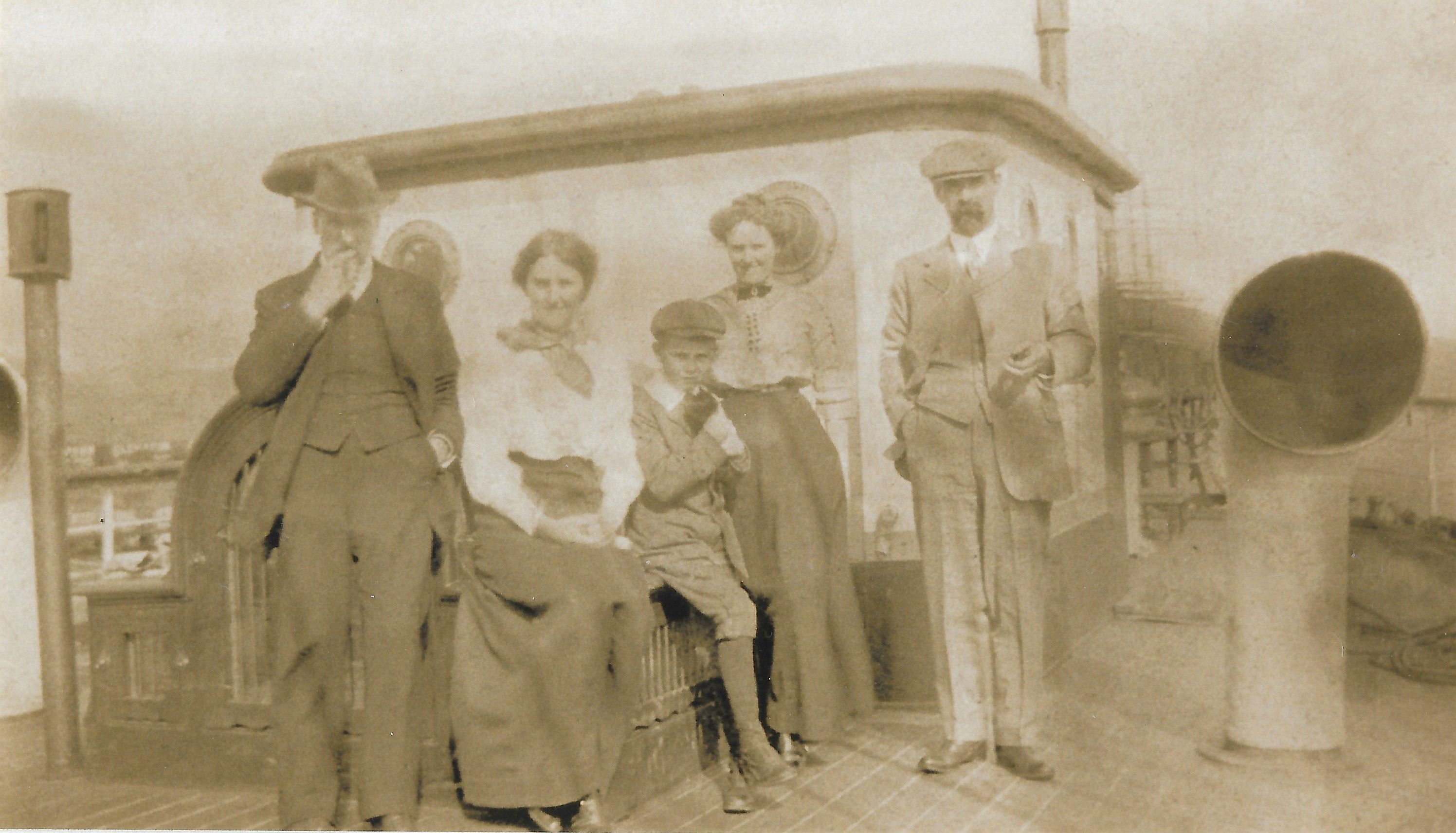 On the aft deck of Springbank; Hannah Sim and Dennis Royal are 4th and 5th from left.
The only thing I knew about them was that Dennis Royal was from Newfoundland. A good friend, @Wells Grogan, had some connections in Canada and told me he would make some enquiries. 
As I searched birth, death and marriage records in the thick of lockdown, I found more and more evidence that the key could be found closer to home – a Master's ticket issued in Glasgow in February 1904; a marriage between a Dennis Royal and a Hannah Sim in Liverpool the same month; a yacht commissioned by one Captain Dennis Royal on the Clyde in the 1930s. A book, written by a Dennis Royal in Helensburgh in 2000… 
Just as I felt I was homing in on something, Wells messaged me back with a phone number – for @Jackie Royal, who lived just across the water from him; and just 18 miles 'doon the water' from where I was living in Glasgow. 
The granddaughter of Captain Dennis Royal (from his second marriage), a trip to Jackie's house turned out to be an absolute trove. Her father (alive then but since deceased) had researched his own father's career; and there were photographs, Certificates of Competency, the wedding certificate of Dennis and Hannah, ship's articles showing the names and dates of signing on of all the crew, and some amazing stories of the Springbank that I had not heard before. 
Captain Dennis Royal, early 1900s.
There were Dennis's sextant, chronometer and compass; plus his 1892 Winchester rifle, used to keep the crimps at bay in San Francisco! 

Having spent the preceding months deep in the year 1908, these photographs, documents and items brought another side of the Springbank story to life for me in a wonderful and vivid way. 
Jackie and her family are a great bunch, huge music fans and lovers of the outdoors and it's been great to get to know them through their grandfather (and great grandfather)'s story; my thanks to her for her kind permission to use some of the photographs from her grandfather's seagoing days.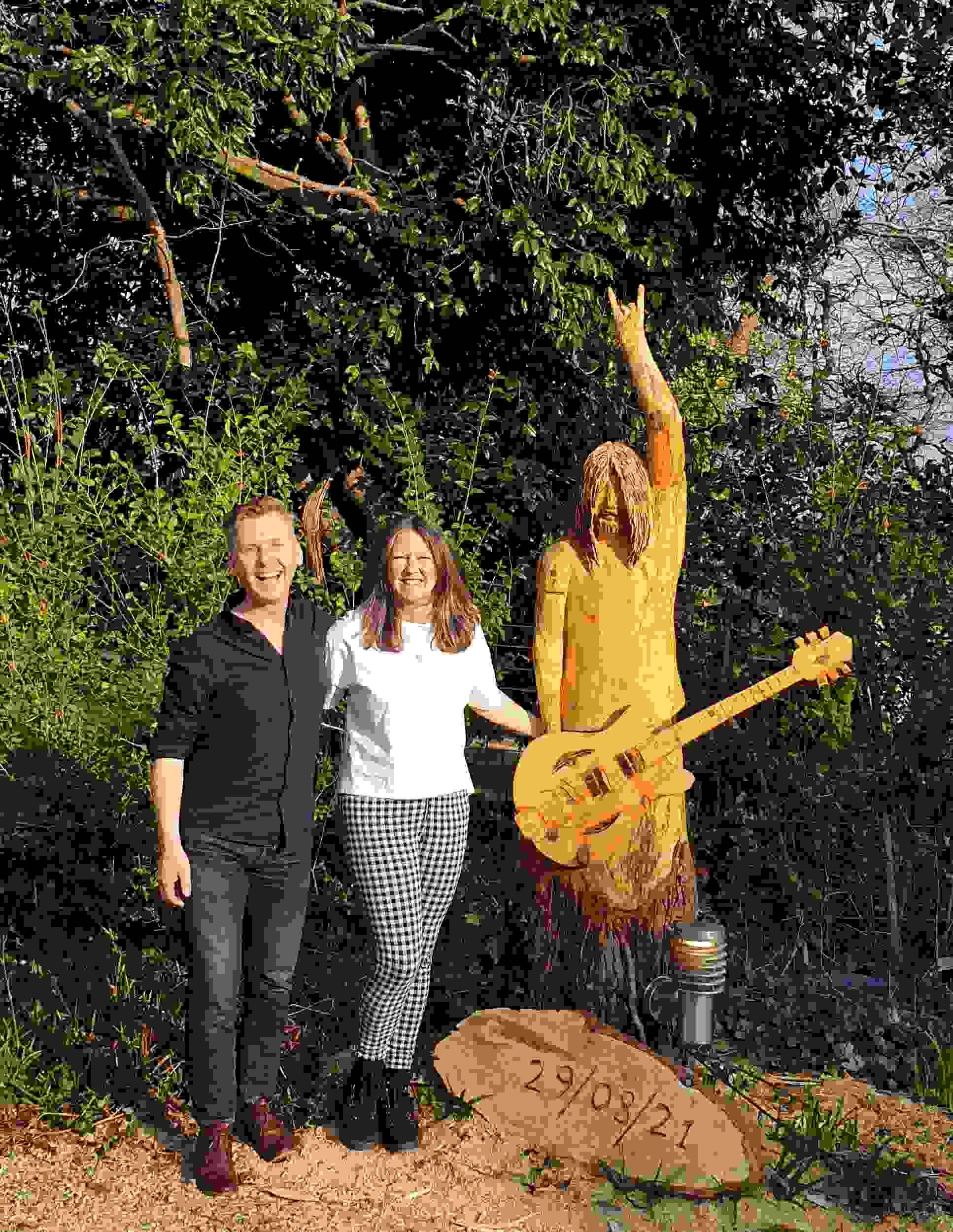 Barry with Jackie Royal (and Dave!) at their family house in Helensburgh.
The first iteration of this project was as my final project for my @BA Applied Music degree, and I was proud and touched that Jackie was able to let her father hear it before he passed away.