The Sessions and Sail project took place last week! The concept of a week sailing a tall-ship with a crew of musicians was a big experiment, but felt like a very successful one.
From the moment we sailed off the quay at Mallaig the group gelled very well; around the saloon table that evening, anchored at Loch Scavaig on Skye and led by fiddle player Lauren MacColl, tunes such as Calum's Road, Da Slockit Light, The Lounge Bar, and songs such as The Blackest Crow and my own Comfortless Cove were soon being played by the whole crew. The following morning, a walk, or a swim round Loch Coruisk at the foot of the stunning Cullin range.
We sailed on to the isle of Canna, where the community gathered in the Shearing Shed hall where we shared tunes and dancing; the following day with the group working together on deck we tacked the ship upwind and sailed onto the anchor in the bay at Rum, where some tunes round a fire on the beach with some of the locals was the entertainment.
Fiddler Eilidh Shaw and guitarist Ross Martin joined us at Eigg where they ran an afternoon workshop before leading the charge to the tearoom where the evening party was in full swing. Then a perfect sailing wind took us under full sail across the Sound of Sleat and into Loch Nevis where we were welcomed ashore to the Knoydart Commnity Hall and local musicians joined us for more tunes.
The final night ceilidh was held in the Astley Hall in Arisaig - a concert put on by the Sessions and Sail participants and headlined by Eilidh Shaw and Tia Files, before the Riska Ceilidh Band took the stage and played for a spirited dance.
Thanks are due to skipper/owner of the Lady of Avenel Stefan Fritz; to mate Carol Anderson, and cook Alison Sykora; to filmmaker Austen McCowan, who sailed and filed with us all week; to Ash-Lynn, who is becoming more and more indispensible to the Sessions and Sail project; to the communities in Canna, Eigg, Rum, Knoydart and Arisaig for their support; to our excellent tutors Lauren MacColl, Eilidh Shaw and Ross Martin; and to all the participants of this first-ever Sessions and Sail voyage for being such a positive and passionate group. And of course huge thanks to all of our crowdfund participants, who helped to make it possible for us to film the project! You will all be hearing from us as soon as I get back to HQ...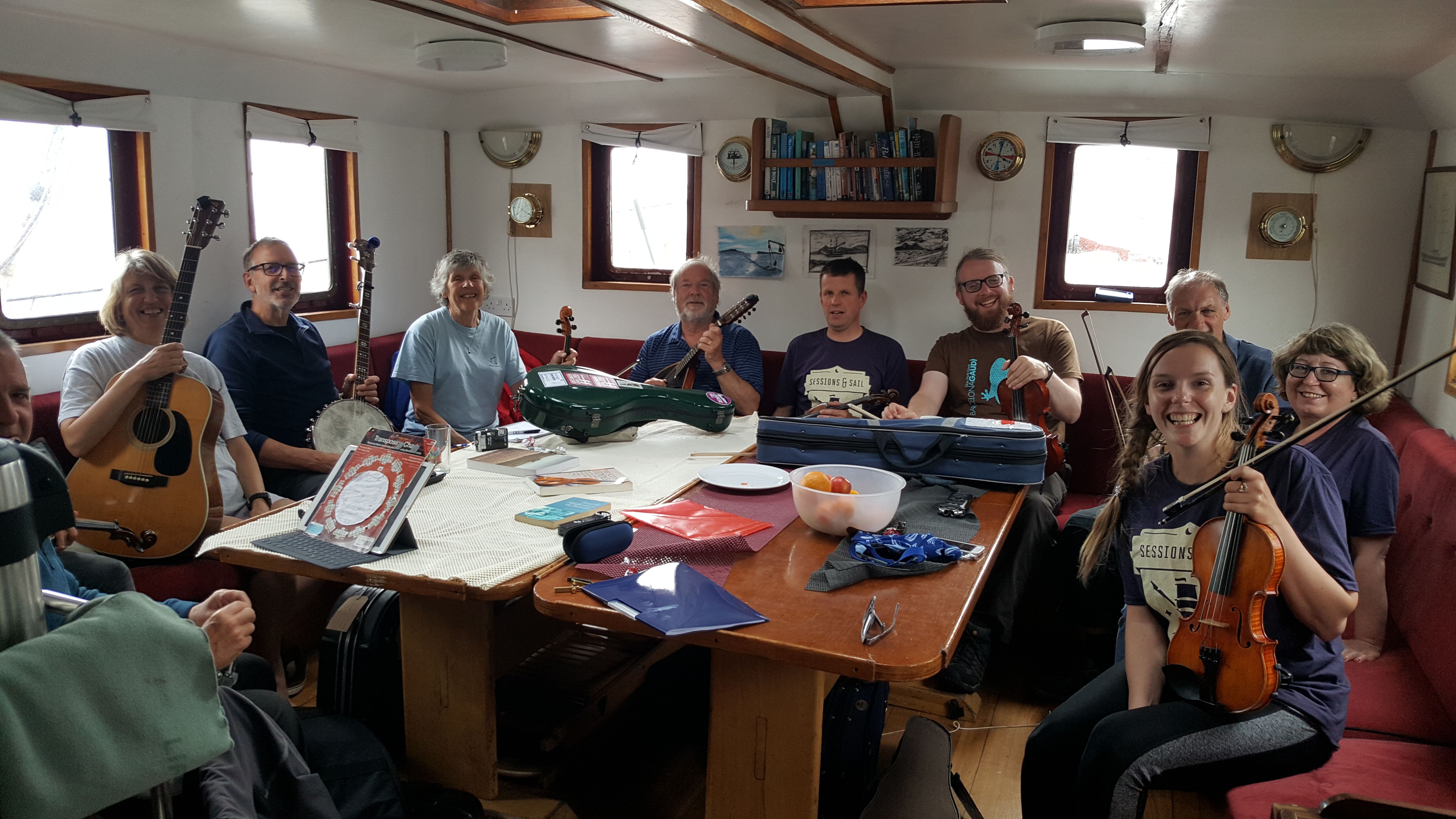 Lauren MacColl leads the group in an onboard masterclass at Skye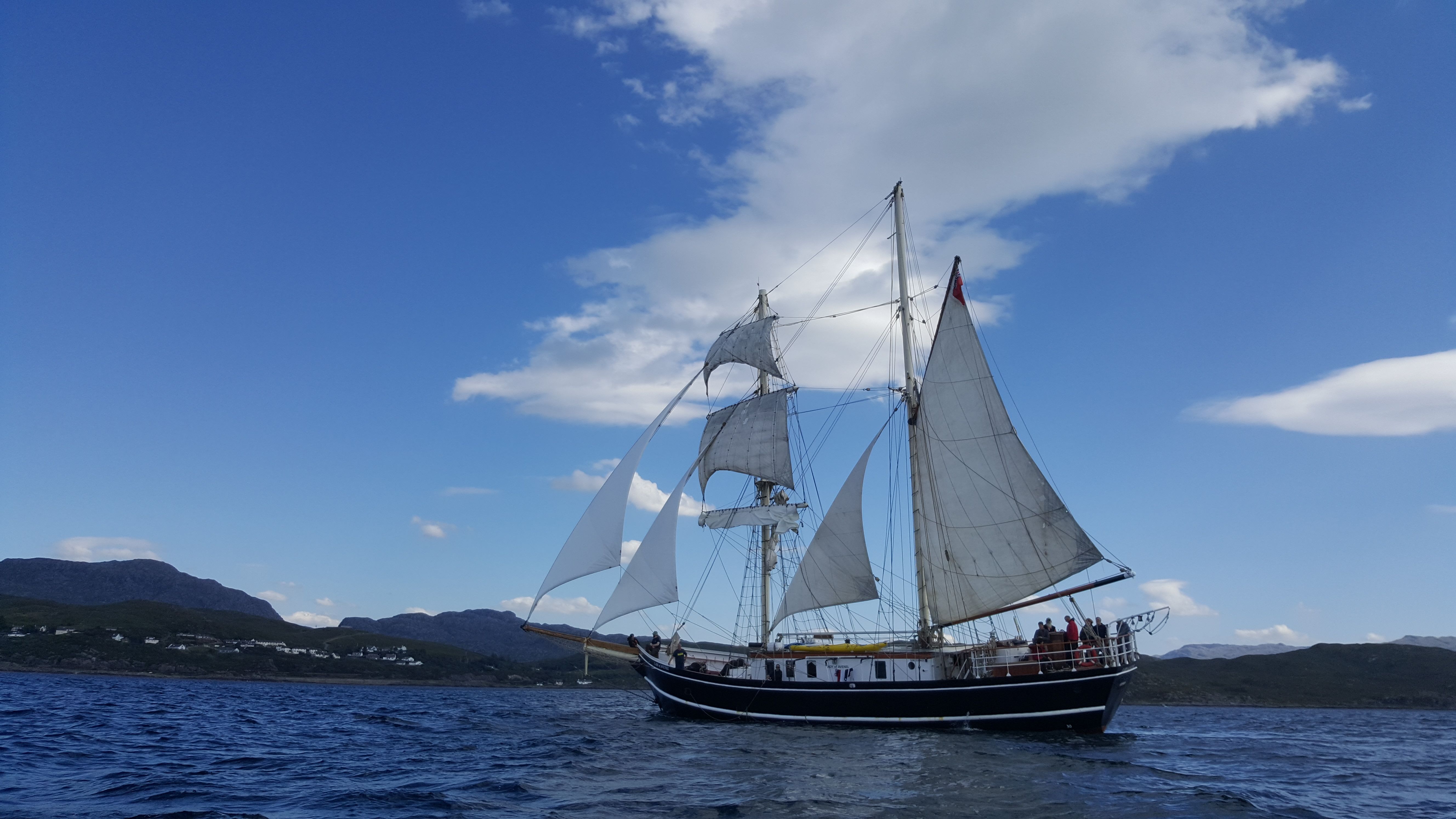 Lady of Avenel under sail between Eigg and Knoydart during Sessions and Sail 2018